X-Men Dating Origins: Wolverine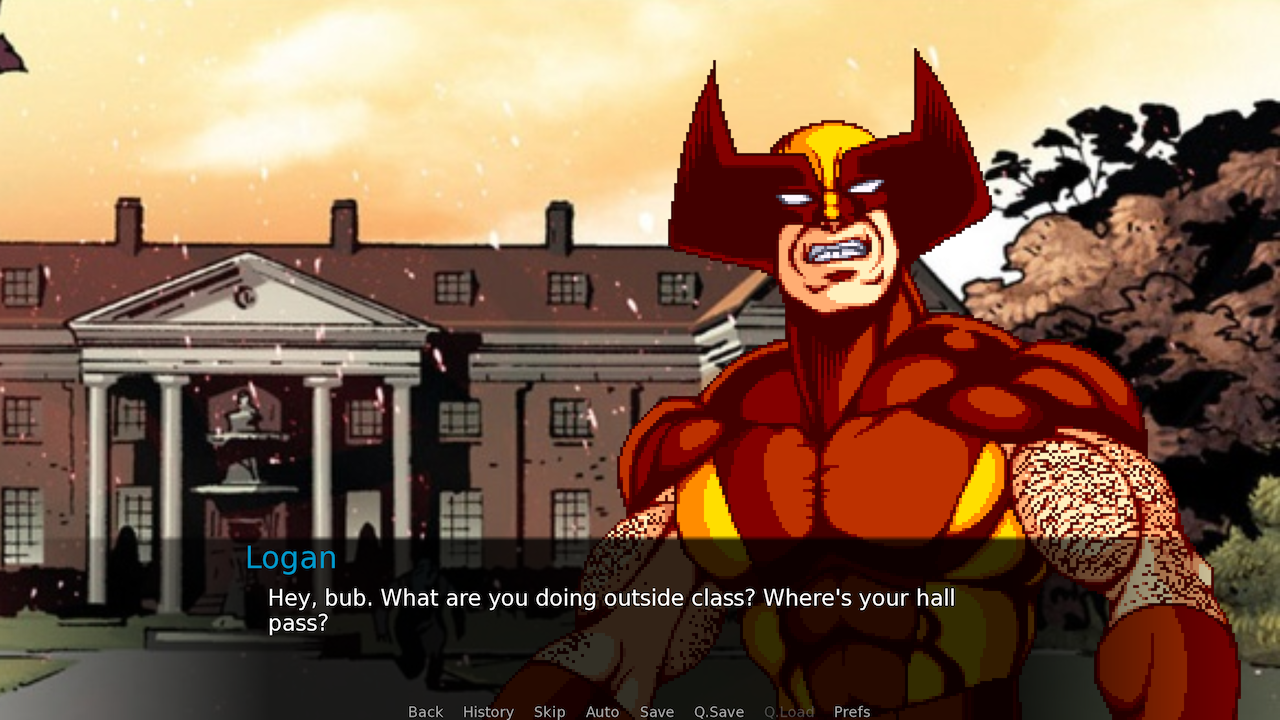 This is a visual novel I made as a fan game for The Mutant Ages podcast. It's an in-joke. The best attempt I can make to explain it is to refer you to the podcast segment it's based on. However, if you have fantasies about dating Wolverine and are not a fan of the podcast (even though, in that case, you definitely should be) you may also enjoy this game!
Please play with the sound on, I think it really adds a lot.
Maddy and Ryan from the Mutant Ages did a blind playthrough video linked below. It was a blast to watch, although keep in mind that it's a short game so this video will basically spoil the whole thing!
| | |
| --- | --- |
| Time | 3 Days |
| Team | 1 |
| Role | Programmer, Sound Designer |
| Technologies | Ren'Py |
| Completion Date | 30 November 2018 |